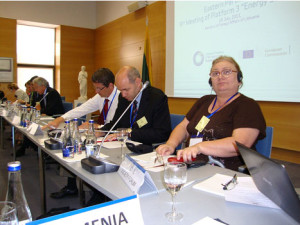 Civil Society Forum to the ninth meeting of the Platform on Energy Security (Platform 3) under the Eastern Partnership. The meeting was held place on 9 and 10 July 2013 hosted by the Ministry of Foreign Affairs of the Republic of Lithuania in Vilnius.
The thematic subject chosen for this meeting of the Platform is "oil infrastructure
expansion and modernisation in the Eastern Partnership". in view of the upcoming  Eastern Partnership Summit in Vilnius this November.